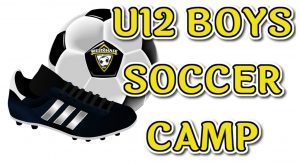 One Week Only!
U12 Boys: Born in 2009 or 2010
Soccer training will be held in Westchase
Monday to Friday: July 19 – 23, 2021
6:30 PM – 8 PM 
Camp will end Saturday, July 24 
with a game (AM).
Fee:  $50.00/participant
Registration Date:
July 12, 2021
7 PM – 8 PM
Westchase Recreation Center Patio located at the back of the building: 9791 Westchase Drive, Tampa, FL
Do NOT call/contact Rec. Center staff about this program.
REGISTRATION REQUIREMENTS:
New and Returning Westchase Soccer participants

MUST complete the online form 24 hours

prior to the date of registration. 
ORIGINAL government-issued birth certificate must be presented at one of the registration opportunities for

NEW

participants

(i.e. children who are not a returning

Westchase

Soccer participant).  

No exceptions to provide it another time.  Westchase Soccer Association (WSA) abides by the Florida Youth Soccer Association's and US Youth Soccer's birth date verification process required for all participants.  Please view Acceptable Proof of Birth Date requirements.

Provide

cash or check

payable to Westchase Soccer when you come to registration.
CANNOT ATTEND REGISTRATION TO REGISTER YOUR CHILD?
Only a custodial parent or legal guardian may sign the child's registration form.  If a custodial parent or legal guardian cannot register the child in person, you may send someone else on your behalf.  However, the custodial parent or legal guardian must download and complete a Registration Waiver and provide it to the individual who will be coming to registration.  Please refer to the Registration Checklist for additional instructions.
There will be no refunds (including inclement weather, injuries, illness or other circumstances beyond WSA's control).